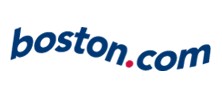 Colleges aiming to limit tuition, fee hikes
Source: Boston Globe Posted By: Mark W...4645 days ago
Some colleges are doing their best to minimize tuition and fee increases for the 2009-2010 academic year amid budget cuts and the economic downturn.

Merrimack College in North Andover is freezing tuition and fees plus the cost of room and board at $39,500, the cost for the current school year.

"We just wanted to give our families a break if we could do that," said Heather Notaro, a spokeswoman at Merrimack.
(0 vote)