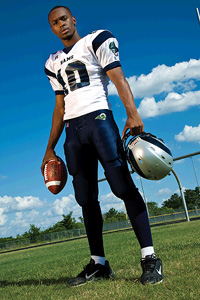 Growing number of high school athletes making early jump to college
Source: sports.espn.go. Posted By: H W...4639 days ago
Like countless high school seniors, Robert Stock felt stressed about what he'd wear on prom night. He had his tux, but hoped it would never come out of the closet.

Instead, Stock wanted to be in his USC baseball uniform playing in the 2007 College World Series.

After graduating from Agoura (Calif.) a semester early in December 2006 to play ball at USC the following spring as a 17-year-old freshman, Stock had a foot in both worlds. Though his girlfriend was still in high school, Stock's heart....
(0 vote)