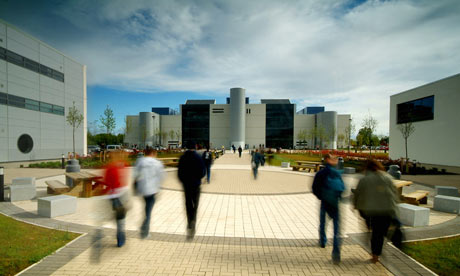 Recession could hit college degrees
Source: Guadian.co.uk Posted By: Peter 4626 days ago
College principals are worried that universities could try to poach some of their students.

For 11 years Nick Redmond was a train driver. Now he takes people on a different kind of journey. He teaches English to refugees and asylum seekers. Redmond was among the people from around the country garlanded a couple of weeks ago in the annual adult learners' week awards.

Concern is growing in colleges - the backbone of the adult education system - that the economic downturn could deal a serious....
(0 vote)