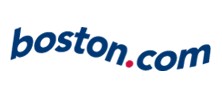 Source: Boston Globe Posted By: Jennifer G..4163 days ago
The fall after I graduated from high school, I took the traditional path. I entered a competitive, private four-year college, and four years later, I earned my bachelor's degree from that same institution. When I think of the route my children might take after high school, I can't help but picture something that looks a lot like the one I took.

That makes me part of the problem with higher education today.

If you randomly stopped 100 adults and asked them to raise their hand if they had received....
(0 vote)