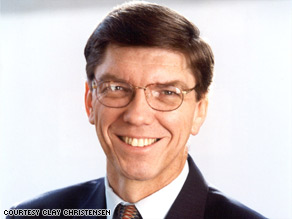 Source: CNN Posted By: Anna C...4612 days ago
Historically the federal government has been a small investor in the nation's education system. With the recent economic stimulus bill, however, this changed virtually overnight.

There is great danger in the sudden and massive amount of funding -- nearly $100 billion -- that the federal government is throwing at the nation's schools. District by district, the budgetary crises into which all schools were plunging created the impetus for long-needed changes.

The most likely result of this stimulus....
(0 vote)