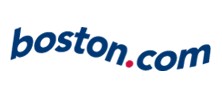 Higher-ed group blasts use of stimulus money
Source: Boston Globe Posted By: Christy H...4611 days ago
A Massachusetts higher education advocacy group filed a federal complaint yesterday against the Patrick administration, contending that state officials are spending stimulus money meant for colleges and universities to bridge the state's general budget deficit.

The Public Higher Education Network of Massachusetts, known as PHENOM, argues that the state is sidestepping provisions in the federal stimulus law by using money earmarked for education elsewhere.

The Patrick administration has received....
(0 vote)