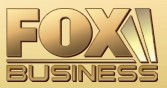 College Grads Shun Wall Street for Washington
Source: Fox Business Posted By: Nellie D...4604 days ago
Wall Street may be losing its luster for new U.S. college graduates who are increasingly looking to the government for jobs that enrich their social conscience, if not their wallet.

In the boom years, New York's financial center lured many of the brightest young stars with the promise of high salaries and bonuses. But the financial crisis has tainted the image of big banks, and with fewer financial jobs available, Uncle Sam may be reaping the benefit.

"Some grads might have seen two of their....
(0 vote)