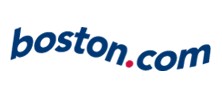 Obama education chief to tout reforms in Mass.
Source: Boston Globe Posted By: brad S...4120 days ago
Education Secretary Arne Duncan is coming to Massachusetts to tout the state's education initiatives.

The Obama administration's chief education advocate will appear with Gov. Deval Patrick at the Museum of Science on Thursday.
(0 vote)