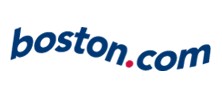 Millions more going to college?
Source: Boston Globe Posted By: Peter 4575 days ago
THIS WEEK, President Obama unveiled a multibillion-dollar proposal to boost enrollment in the nation's community colleges. His plan seeks to graduate 5 million more Americans from two-year colleges by 2020, and follows a more sweeping goal he announced during his first address to Congress in February: for America to once again have the highest number of college graduates in the world by 2020.

While some will question whether these prospective students are ready for college, many of us in higher....
(0 vote)