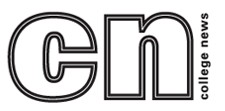 Banned street preacher allowed back on Indiana State University campus
Source: College News Posted By: Collin 4571 days ago
According to the Indiana Statesman, in April 2003, a female student at Indiana State University (ISU) and three friends were talking around the school's iconic fountain on North Seventh Street, in Terre Haute, Indiana.

The girl, who was not identified by school public safety officers, reported that they were approached by "Brother Larry," a 21-year old street preacher who appeared on the ISU campus in the summer of 2002.

He allegedly tried to join their conversation, and began stroking the....
(0 vote)