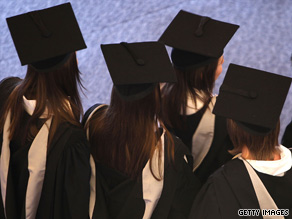 More college grads bank future on private student loans
Source: CNN Posted By: brad S...4074 days ago
Kristin Schlaud brimmed with pride when she became the first in her blue-collar family to make it to college. But three years after law school, she is completely broke, saddled with almost a quarter-million dollar debt.


More college graduates are saddled with debt after taking private student loans to fund their education.

Schlaud didn't buy a house she could not afford or run up her credit cards. She owes for her education.

As the cost of higher education is skyrocketing, so is the debt....
(0 vote)