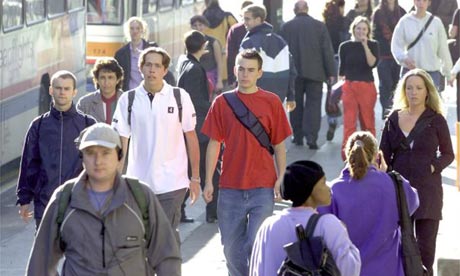 International students may spurn UK because of new visa rules
Source: Guadian.co.uk Posted By: postg0 4076 days ago
Complicated new visa rules could see international student numbers fall by 20% in the UK this term

The "house full" sign went up at most of the country's top universities last week as students snapped up the few spare places in record time. But now some institutions are worried that, come the new term, there will be rows of empty seats.

There are signs that up to 20% fewer students could be enrolling this autumn, compared with what was expected for this year.

In April, the government overhauled....
(0 vote)