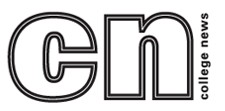 StudentRate.com useful student tool
Source: College News Posted By: Renee H...4070 days ago
Student Rate is a Web site geared toward finding college students great deals on any number of things from text books to restaurants.

Registration on the site is free and students will list their University on the registration page. Based on this information, students can get customized deals for things closest in proximity to their school.

The deals can be notifications for any number of things such as various discounts on a wide variety of stores or a discount on dinner from a restaurant....
(0 vote)