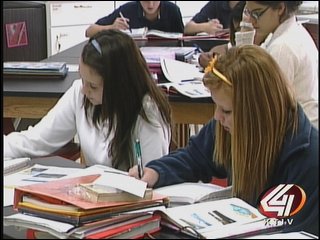 Gausman: Who will pay for Obama education plan?
Source: ktiv.com Posted By: Johnnie R...4048 days ago
President Barack Obama recently took the focus off health care, and put it on another important domestic issue... education.

Everyone from lawmakers to preachers have spoken out publicly about the idea of longer school days and shorter summer breaks. But, it's the schools that would have to implement the president's year round education plan.

Teachers give the president's plan an 'A' for effort, but the American Federation of Teachers have already spoke out against it and these ideas still....
(0 vote)