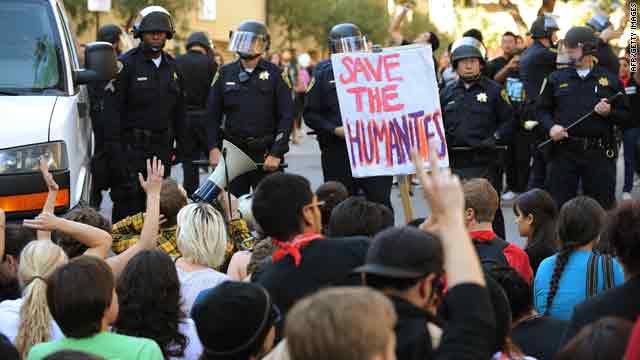 Students arrested after 32% tuition hike sparks protests
Source: CNN Posted By: Anna C...3995 days ago
Authorities arrested dozens of angry students at the University of California, Davis, campus late Thursday after they refused to vacate the school's administration building in protest of a 32-percent tuition hike.

The 52 students were taken into custody by the Davis Police Department and deputies from the Yolo County Sheriff's Department, according to Claudia Morain, a UC Davis spokeswoman.

The arrests at the Mrak Administration building came about four hours after the normal 5 p.m. PT (8 p.m.....
(0 vote)