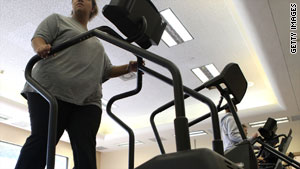 College's too-fat-to-graduate rule under fire
Source: CNN Posted By: pilot008 3988 days ago
Most college students expect to receive their diplomas on the basis of grades, but at a Pennsylvania school, physical fitness matters too.

Students at Lincoln University with a body mass index of 30 or above, reflective of obesity, must take a fitness course that meets three hours per week. Those who are assigned to the class but do not complete it cannot graduate.

Calculate your body mass index

Now that the first class to have this requirement imposed is nearing graduation day -- students....
(0 vote)