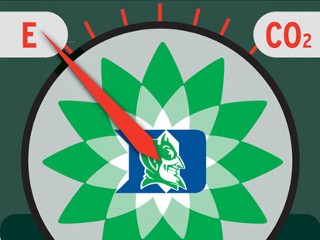 Source: ABC News Posted By: Valerie M...3976 days ago
The spirit of college is often embedded in a university's colors, and while pigments vary from campus to campus, college officials across the country hope to some day have one color in common -- a sustainable green.

Just recently, Duke University joined more than 600 universities in releasing its Climate Action Plan, a comprehensive blueprint that includes a target date and interim milestones for achieving carbon neutrality.

Duke's efforts are part of the American College & University Presidents'....
(0 vote)