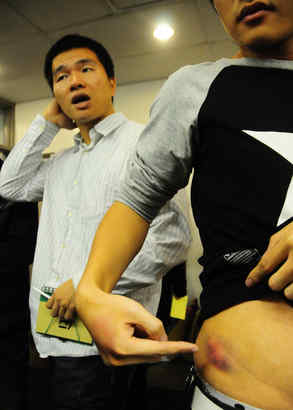 Many Asian students fear return to S. Phila. classes
Source: philly.com Posted By: postg0 3976 days ago
Chaofei Zheng hiked up his shirt to reveal an angry bruise, about four inches long, on his right side. He pointed to a matching yellow-and-purple mark above his left eyebrow.

"I'm scared to go to school," Zheng, 19, a freshman at South Philadelphia High School, said through a translator yesterday.

Zheng is one of several - community organizers say 30 or more - students who were attacked at the school on Thursday, targeted, they said, because they're Asian.

Racial violence at the school is....
(0 vote)