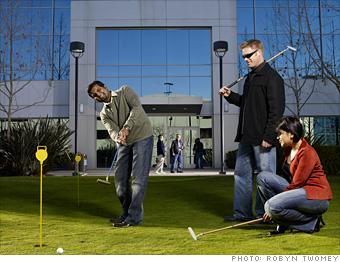 100 Best Companies to Work For 2009: NetApp - NTAP - from FORTUNE
Source: money.cnn.com Posted By: Peter 4953 days ago
What makes it so great?
Employee enthusiasm for the legendary egalitarian culture helped catapult NetApp to No. 1 after six years on our list.
Typical of its down-to-earth management ethos, NetApp early on ditched a travel policy a dozen ­pages long in favor of this maxim: "We are a frugal company. But don't show up dog-tired to save a few bucks. Use your common sense." Rather than business plans, many units write "future histories," imagining where their business will be a year or two out.

And....
(0 vote)