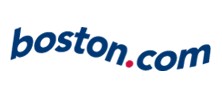 Falling home values and the college tuition crunch
Source: Boston Globe Posted By: Betty M...4672 days ago
Here's another reminder of how the housing market collapse has spread its ugly tentacles into just about every corner of our lives.

Parents of college age children, already worried about their job security amid the recession, are also finding that the traditional piggy bank often used to pay tuition bills is just about empty, a recent New York Times article points out.

Taking out a home equity line or second mortgage to help pay your kids college education is as American as apple pie.

Long....
(0 vote)