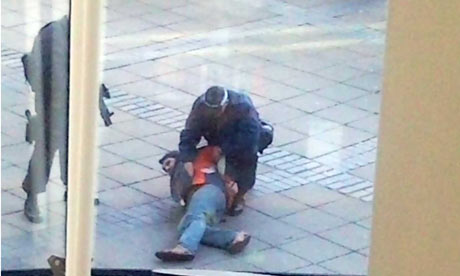 Liverpool students tell of fears as anti-terror police closed in
Source: Guadian.co.uk Posted By: Sadie W...4498 days ago
Students who witnessed anti-terror raids on Liverpool John Moores University have described their fears that one of the arrested men was carrying a bomb.

The raids, which were supposed to have been carried out at 2am today, were brought forward to 5pm yesterday after former Met anti-terror chief Bob Quick inadvertently leaked details of the operation.

Although Merseyside police said only one man was arrested at the university, several student witnesses told the Guardian they had seen two men....
(0 vote)