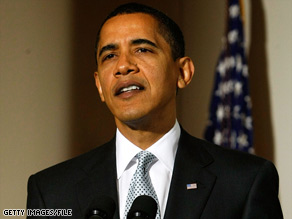 Arizona State students scalping Obama commencement tickets
Source: CNN Posted By: Sherry P...4671 days ago
(CNN) -- Many Arizona State University seniors are relishing the chance to invite relatives to see President Obama give their commencement address.

Others would trade the opportunity for cash. And one might accept a lot of beer.

Some graduating ASU students -- allowed by the school to invite up to six guests -- apparently are selling their guest tickets to the May 13 commencement at Sun Devil Stadium. Sellers generally are asking $60 to $100 apiece on craigslist.org, and they're auctioning....
(0 vote)