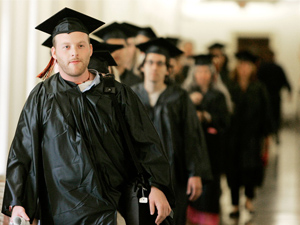 Economy seen behind shifts in college application numbers
Source: minnesota.publi Posted By: Dino M...4667 days ago
St. Paul, Minn. — There are seats for only 5,350 students in this fall's freshman class at the University of Minnesota. Applicants however, far exceed that number.

"The Twin Cities campus has received more than 33,000 applications for fall 2009," according to Wayne Sigler, the U of M's admissions director.

That's 4,500 more than last year at this time, a 16 percent increase, Sigler said.
(0 vote)